8 Best Children's Hospitals in Bangalore
1. Fortis Hospital, Bannerghatta Road
Fortis Hospital, Bannerghatta Road is a tertiary level care provider in the healthcare fraternity. With a staff dedicated towards compassionate care, it is ensured that the best of treatments are given with successful clinical outcomes. Childcare at Fortis is considered to be of utmost importance and specialists highly experienced in their craft are available at all times to act as promptly as possible.
Services and Facilities:
276 bedded inpatient capacity
Round the clock emergency, pharmacy and blood bank services
Separate team for handling pediatric emergencies
Technologies for performing procedures like trans-radial angioplasty, trans-abdominal cardiac surgery and other complicated surgeries
Complicated cases like pre-term births and congenital defects managed by expert neonatologists
General pediatric check ups, evaluation of growth and vaccinations offered
Echocardiography for children suffering from cardiac disorders
Interventional & surgical methods employed to treat congenital heart defects
Specialties:
General Pediatrics
Pediatric Surgery
Pediatric Emergencies
Pediatric Urology
Pediatric Endocrinology
Awards and Recognitions:
Recognized by NABH
Certified by JCI
National Energy Conservation Award Recipient (2014)
Approved by US-based Medical Travel Quality Alliance (MTQUA)
Contact Address:
154/9, Bannerghatta Road,
Opposite IIM-B, Bengaluru,
Karnataka - 560076, India
2. Rainbow Children's Hospital, Marathahalli
True to it's name, Rainbow Children's Hospital, Marathahalli indeed provides childcare in a holistic manner. This hospital confirms to the prescribed norms of quality and safety ensuring that all procedures are carried out safely. This hospital boasts of specialists who have taken extra effort to super specialize in their fields to understand children better, hence a staff which can treat diseases effectively with a multidisciplinary approach.
Services and Facilities:
Children suffering from various diseases like infections, injuries, bedwetting, birth defects, psychological issues, etc.
Counseling services for both parents and children
Psychologists well versed in handling behavioral troubles of children
PICU and NICU equipped with advanced ventilators, incubators, multi-parameter monitors, 2D echo, ultrasound machines, HEPA filters, EEG and hemodialysis facilities
Special facilities for road transport of neonates and critically ill children
Portable X-ray and ultrasound available at all times
Neonatal surgical unit capable of executing laparoscopic procedures on tiny babies
A separate physiotherapy department which specially caters to physical rehabilitation of kids
Three specialty clinics under the department of Pediatric Neurology – Neuro-Developmental Clinic, Botulinum Toxin Clinic and Neuro-Metabolic & Genetic Clinic
Treatment solutions for different types of cancers in children
Interventional and surgical procedures used to repair congenital heart defects
Specialties:
General Pediatrics
Pediatric Nephrology
Pediatric Allergy
Neonatology
Pediatric Anesthesia
Pediatric Pulmonology
Pediatric Hematology & Oncology
Pediatric Radiology
Pediatric Orthopedics
Pediatric Neurology
Pediatric Gastroenterology
Pediatric ENT
Pediatric Surgery
Pediatric Nutrition
Awards and Recognitions:
Best Children's Hospital (2010) by ICICI Lombard and CNBC TV
Among the top 5 Multispecialty Hospitals in India (2010, 2011 and 2012) by The Week and HANSA research
Recipient of Six Sigma Healthcare Excellence Award (First Asia Pacific International Conference)
Contact Address:
Survey No.8/5,
Marathahalli-KR Puram Outer Ring Road,
Doddanekkundi, Bengaluru,
Karnataka - 56003, India.
3. Manipal Hospital, HAL Road
Manipal Hospital, HAL Road is a popular tertiary level care provider. An offshoot of the third largest healthcare providing group in India, this hospital has always emphasized on the preventive and curative aspects of a disease. The Department of Pediatrics is equipped with apt technology and infrastructure along with a talented & dedicated team of specialists. This hospital is among the very few in India which has a 'High Risk Perinatal Centre' or a Level III NICU.
Services and Facilities:
600 bedded facility
24/7 emergency, pharmacy and blood bank services available
Separate emergency rooms for attending children and teenagers
Prompt and efficient ambulance services
Emergency department adept in handling cases of pediatric trauma, poisonings and medical emergencies
PICU equipped with amenities like high flow nasal cannula, multi-channel monitors, CRRT, bedside ultrasound and echocardiograph
Among the centers for managing pre term babies
Pediatric joint problems, autoimmune diseases, infections, bone diseases, neurological disorders and allergies treated here
Congenital heart problems repaired via surgical approach under the hands of highly qualified experts
Cancers in children are specially supervised under a pediatric oncologist
Proper antenatal and post natal care, along with vaccination of children as per WHO approved schedule
Specialties:
Pediatric Emergency
Pediatric Urology
Pediatric Neurology
Pediatric Pulmonology
Pediatric Rheumatology
Pediatric Cardiology & Cardiothoracic Surgery
Pediatric Plastic Surgery
Pediatric Endocrinology
Pediatric Allergy
Pediatric Oncology
Awards and Recognitions:
Certified by NABH
Holds a position among the Top 10 multispecialty hospitals of India
NICU among the best and most advanced critical care units in India (National Neonatology Forum of India)
Contact Address:
98, HAL Airport Road,
Bengaluru, Karnataka - 560017,
India
4. Cloudnine Hospitals, Bangalore
Among the leading maternity, child care, neonatal & fertility care hospitals in India, Cloudnine Group of Hospitals is the vision of DR. R. Kishore Kumar and his colleagues. Established in 2007, this medical facility has clearly set the benchmarks of quality care. The dedication & commitment of the medical and paramedical staff at Cloudnine Hospitals towards child care has made it among the preferred destinations for treatment.
Services and Facilities:
Infrastructure include PICU and Level III NICU
Emergency, pharmacy and laboratory services available round the clock
Therapies for infectious diseases like cough, cold, skin infections, diarrhea, etc.
Nutritional counseling given to parents and children
Regular immunization of children done as per WHO recommendations
Prompt and effective management of pre-term babies, low birth weight babies and neonates troubled with congenital defects
NICU equipped with facilities like HFOV, Giraffe incubators, nitric oxide and multi-parameter monitors
Specialties:
General Pediatrics
Neonatology
Pediatric Cardiology
Pediatric Surgery
Awards and Recognitions:
Named as 'The Best Women & Child Hospital in India' by IPSA
Titled as the Hospital with highest standard in patient care by CIMS Medica (2016)
Awarded with the 'Pride of Karnataka' by Round Table India (2014)
Contact Address:
Municipal No 1/79/4,
Bellandur Village, Varthur Hobli,
Bengaluru East Taluk, Bengaluru 560103.
5. Apollo Hospital, Jayanagar
Apollo Hospital, Jayanagar is an advanced medical care facility offering treatments under different branches of medicine. Equipped with state of the art technology and high end infrastructure, the doctors and paramedical staff at "The Department of Pediatrics" strive to provide the best of treatment to children. Right from the time they are in the womb, till the time they turn into young adults.
Services and Facilities:
A medical facility with inpatient capacity of 150 beds
Diagnostic facilities include 1.5 Tesla MRI, 128 slice CT scan, radiography, echocardiography, ultrasonography, etc.
24/7 availability of emergency, blood bank and pharmacy services
Equipped with 37 ICUs and latest ventilators
Ambulance services provide basic and advanced life support treatment
Various infectious, non-infectious, acquired and congenital diseases treated here
Evaluation of growth status and nutritional counseling done
Special attention given to care of respiratory problems in children such as asthma, bronchitis, pneumonia, respiratory distress, etc.
Specialties:
General Pediatrics
Pediatric Pulmonology
Awards and Recognitions:
An AAHRP approved medical facility
Certified by JCI
Contact Address:
21/2 (Old No.2), 14th Cross, 3rd Block,
Jayanagar (Near Madhavan Park),
Bengaluru - 560011, Karnataka,
India.
6. Aster CMI Hospital, Hebbal
Equipped with the latest technology and infrastructure, Aster CMI Hospital is focused on providing the best in childcare from primary to quaternary level. With latest infrastructure and technology, doctors and paramedical staff are able to execute several procedures. A caring and compassionate demeanor is always maintained while communicating with patients of all ages. Practicing "Evidence based medicine" has always been the mainstay of all doctors.
Services and Facilities:
Accommodation capacity of 500 beds for inpatients
Blood bank, laboratory and emergency services available round the clock
A separate pediatric emergency room (ER) with all facilities and a special pediatric trauma response team
NICU and PICU for continuous monitoring and critical care
All nutritional assessments, vaccinations, growth monitoring and advanced medical care for kids handled by the 'Well Baby Clinic'
Equipped with facilities like ECMO, Nitrous-oxide inhalation anesthesia, bronchoscopy, immunology lab and diagnostic imaging set ups
Recognized center for conducting pediatric heart and kidney transplants
Hemodialysis and CRRT services available
Leading medical facility for carrying out plastic surgical procedures such as cleft lip & palate repair
A fully patient friendly staff providing all the necessary assistance & help possible to patients
Specialties:
Pediatric Emergency
General Pediatrics
Pediatric Neurology
Pediatric Pulmonology
Pediatric Surgery
Pediatric Immunology & Rheumatology
Pediatric Gastroenterology & Hepatology
Pediatric Cardiology
Pediatric Nephrology & Urology
Awards and Recognitions:
Certified by NABH
NABH accredited blood banks
Laboratories as per NABL standards
Contact Address:
No. 43/2, New Airport Road,
NH.7, Sahakara Nagar,
Bengaluru, Karnataka - 560092
India.
7. Fortis La Femme, Richmond Road
Spread across an area spanning 70,000 sq.ft, Fortis LA Femme is a healthcare facility dedicated solely to address the needs and concerns of women and children. All aspects of pediatric care, starting from antenatal to post natal care for neonates and advanced treatment facilities for children are available here. The team of doctors and allied staff are adept in managing all aspects of child care with efficiency and holistically.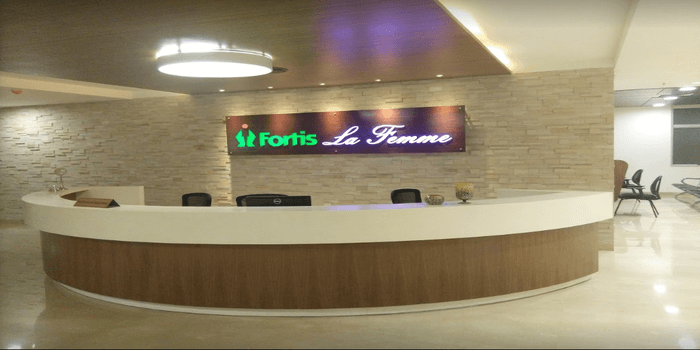 Services and Facilities:
Inpatient capacity of 70 beds
Special areas dedicated for antenatal and post natal care
Round the clock facilities for emergency, pharmacy and blood banks
Equipped with high-end operation theaters, NICU and PICU
Ambulance stocked with basic and advanced life support systems
Repair of congenital heart defects done with good long term results
Importance given to non-invasive approaches of care
Comprehensive fetal examination to detect abnormalities in unborn children
Treatment solutions for diseases affecting kids of infectious and non-infectious origin
Special attention paid to taking care of the growth status of kids along with regular vaccinations
Specialties:
General Pediatrics
Neonatology
Pediatric Cardiology
Awards and Recognitions:
Contact Address:
No.62, Richmond Road, Behind Sacred Heart Church, Entry from Mother Teresa Rd,
Richmond Town, Bengaluru,
Karnataka - 560025, India.
8. Columbia Asia Hospital, Whitefield
Located in the IT hub of Whitefield, Columbia Asia Hospital is a popular destination for patients seeking quality child care. The specialists and allied staff adopt a compassionate and patient friendly approach in treating diseases of different origins. The latest technology installed at this hospital is useful in executing various diagnostic and therapeutic procedures. A multi-modal approach is considered to deal with diseases as serious as cancers and chronic problems.
Services and Facilities:
24/7 emergency response services available
Blood bank and laboratory facilities available round the clock
Separate team to handle pediatric trauma cases
NICU and PICU for critical care of children and newborns
Diagnostic facilities like 128 Slice CT Scan, MRI scan, ultrasonography and endoscopy available
Prenatal counseling offered to expecting parents
Continuous monitoring of growth status, nutritional assessment and vaccinations done here
Treatment solutions for infectious and non-infectious diseases offered
Surgical experts adept at performing procedures like Video Assisted Thoracoscopic Surgery (VATS), reconstruction surgeries,
single incision laparoscopic surgery (SILS) and repair of congenital heart Surgical removal of tumors by oncosurgeons
Food and other allergies treated with successful outcomes
Specialties:
Pediatrics
Pediatric Surgery
Pediatric Gastroenterology
Pediatric Oncology
Awards and Recognitions:
Globally recognized brand
Gained recognition amongst the best hospitals in Bangalore within a short period of its inception
Contact Address:
Survey No. 10P & 12P, Ramagondanahalli,
Varthur Hobli, Whitefield,
Bengaluru, Karnataka - 560066,
India.