Best Urology Hospitals in Delhi/NCR
1. Indraprastha Apollo Hospital, Delhi
Apollo Hospital Group is a renowned and highly accepted hospital group in India. The group has established many hospitals across India. It has been credited for bringing hi-tech health-care to the citizens of India. The Delhi facility of Apollo hospital group has a set of extremely efficient urologists and surgeons who are on round-the-clock duty for patient emergencies.
Services and Facilities:
756 bedded hospital
Suite of 20 advanced operation theaters
Round-the-clock pharmacy services
Separate areas for doctor consultation
High standards of hygiene are followed
Specialties:
Uroflowmetry
Laser and urodynamics machine
Endourology
Male and female infertility investigation
Keyhole surgery for urological cancers
Pediatric Urology
Reconstructive Urology
Facilities for kidney removal and transplant
Lithotripsy and percutaneous renal surgery for kidney stone removal
Awards and Recognitions:
Accredited by JCI (Joint Commission International)
Awarded for HELP (Hands On Equipment Learning Programme) by HMA (2017)
Best Customer Service Project by HMA (2017)
HMA award for Excellence in Nursing (2017)
Ranked no. 2 in Times Health All India Critical Health Care Hospital Survey (2017)
Express Healthcare Excellence Award For Corporate Social responsibility (2016)
Address:
Sarita Vihar,
Delhi Mathura Road,
New Delhi - 110076
Book an Appointment
2. Medanta - The Medicity, Gurgaon
The Medicity is a sophisticated multi-specialty located in Gurgaon. It has medical consultants and specialists on-board for every different specialty. The hospital has qualified urologists and surgeons for treating major and minor health issues happening because of urological diseases in women and men.
Services and Facilities:
37 state-of-the-art operation theaters
1250 beds
1:1 patient-nurse ratio
350 beds for critical care
Round-the-clock available rescue team
Ambulances equipped with "Advanced Critical Life Support"
Air ambulance services
CT scanning on wheels
High Dependency Units
Specialties:
Reconstructive urology
Prostate surgery options for elderly patients
Lithotripsy
Diagnostic technologies for
investigating urological illnesses
Awards and Recognitions:
Hospital accredited by Joint Commission International (JCI)
Hospital and Blood Bank accredited by National Accreditation Board of Hospitals & Health-care Providers (NABH)
Winner of India's best multi-specialty hospital award, VCCircle Healthcare Investment Summit in 2013
Winner of Best Multi-specialty hospital of the year by 6th MT India Health Care Awards in 2016
Address:
Medanta - The Medicity Sector - 38,
Gurgaon, Haryana - 122001, India
3. Fortis Memorial Research Institute, Gurgaon
The Fortis Memorial Research Institute in Gurgaon is a highly acclaimed medical institution of repute. Over the years, this hospital has gained positive publicity and patient support. The urology department looks after patients suffering from urinary infections, bladder diseases, urinary incontinence, prostate disorders etc.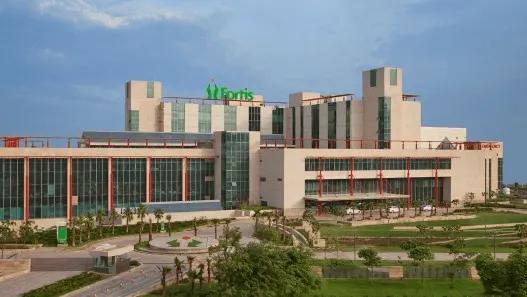 Services and Facilities:
310 inpatient beds
Highly advanced suite of operation theaters
Specialty clinics
Separate recovery area for patients undergoing surgeries
24*7 emergency facilities
24*7 open chemist store
24*7 pathology services
Specialties:
Robotic technology available for urological procedures
LASER treatment for stone and prostate disorder treatment
3D Laparoscopy
Endourology
Keyhole surgery available for prostate related surgery
Reconstructive surgeries of bladder, genitourinary tract, penis etc.
Treatment for sexual dysfunction and infertility
Brachytherapy
Urodynamic evaluation
Awards and Recognitions:
Accreditation by National Accreditation Board for Hospitals & Healthcare Providers (NABH)
Blood Bank has accreditation from National Accreditation Board for Testing and Calibration Laboratories (NABL)
Address:
Sector - 44, Opposite
HUDA City Centre, Gurgaon,
Haryana - 122002
Book an Appointment
4. BLK Super Speciality Hospital, Rajinder Nagar
BLK Super Specialty Hospital was established in 1959. Since then, it has dedicated itself to quality care and reliable patient service. The nephrology, urology and andrology departments work in sync with each other to provide surgical and medical intervention to people suffering from infertility issues, urinary tract illnesses etc. Their team of doctors has been credited to have performed the highest number of kidney transplants in Northern India.
Services and Facilities:
650 bedded hospital
125 bedded critical care unit
Modular operation theaters
Highly sterilized Intensive Care Units and isolation rooms
24*7 available pharmacy, blood bank and ambulance facilities
Specialties:
Laparoscopic Urology
Kidney Stone Treatment Clinic
Reconstructive Urology
Uro-oncology
Andrology
Prostate Surgery
Awards and Recognitions:
National Accreditation Board for Hospitals and Health-care Providers accredited hospital
ISO 15189:2012 certification
Address:
BLK Super Speciality Hospital
Pusa Road, New Delhi - 110005
Book an Appointment
5. Artemis Hospital, Gurgaon
Established in 2007, Artemis is another hospital in the service of residents of Gurgaon. It strives to provide world-class medical services to its patients, which is backed by comprehensive research. The urology facility has qualified full-time specialists having expertise in investigating and treating disorders of kidney, bladder, prostate etc.
300 full-time medical consultants
380 bedded facility
Advanced treatment facilities
HEPA filter in operation theaters
Highest level of medical facilities
Specialties:
Keyhole and laser surgery techniques for kidney stone removal
Micro-surgeries for male infertility issues
Pediatric urology
Female urology
Uro-oncology
Reconstructive surgeries of genitourinary system
Renal transplant
Awards and Recognitions:
Joint Commission International (JCI)
National Accreditation Board for Hospitals & Healthcare Providers (NABH) accredited hospital
Address:
Artemis Hospitals
Sector 51, Gurgaon - 122001
Haryana, India
Book an Appointment
6. Max Super Speciality Hospital, Saket
Max Super-specialty in Saket is one of the units of Max group. The Saket facility has impeccable and impressive medical services provided by qualified and experienced specialists. The urological unit has state-of-the-art facilities backed by urosurgeons and specialists having a trove of practice experience. The specialists have expertise in dealing with every urological condition ranging from urinary infections to cancers of kidney, bladder, urinary tract etc.
Services and Facilities:
250 bedded hospital
Round-the-clock availability of land and air ambulance
24*7 available in-house pharmacy
Advanced diagnostic technologies
Specialties:
High power holmium laser for treatment of prostate disorders
Laser technology available for urological procedures
Da Vinci XI Robotic System
Kidney transplant
Minimally invasive urological procedures
Awards and Recognitions:
Recognized by NABH
Certified by NABL
Accredited by NABH for quality blood banks
JCI recognized medical facility
Awarded by Association of Healthcare Providers Of India
ISO 9001:2000 and ISO 14001:2004 certified hospital
Address:
1, 2, Press Enclave Road,
Mandir Marg, Saket,
New Delhi, Delhi
7. Moolchand Medcity, Delhi
Moolchand Medcity is an acclaimed and old medical facility in Delhi. The Renalcare and Dialysis Center provides comprehensive treatment options for people suffering from kidney issues, urinary tract infections, bladder disorders etc. Doctors have treated influential people from different walks of life. They work in close collaboration with specialists from different streams for providing precise treatments to patients suffering from issues of kidney, bladder, ureters etc.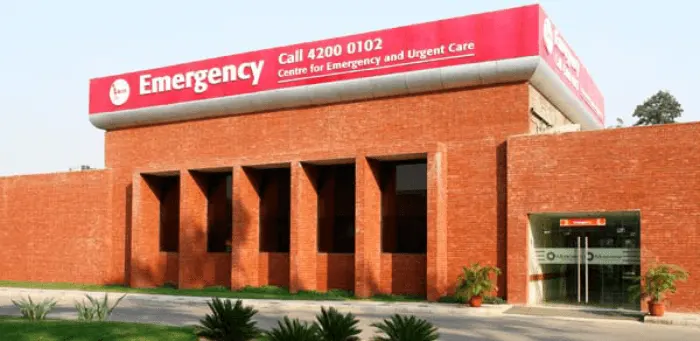 Services and Facilities:
More than 300 inpatient beds available
Isolation units
Round-the-clock functional pharmacy that provides free home delivery of medicines
Well-equipped operation theaters
High-precision diagnostic machinery
Specialties:
Renal Oncology
Pediatric endo-urology
Uro-oncology
Female Urology
Awards and Recognitions:
First hospital in North India to have Joint Commission International certification
First multi-specialty in North India to receive accreditation from National Accreditation Board for Hospitals and Health-care Providers (NABH)
ISO 9001:2008 certification
First hospital in the world to possess ISO Platinum Certification
Address:
Lajpat Nagar - III,
New Delhi, Delhi - 110024
Book an Appointment
8. Adiva Super Speciality, Delhi
Adiva Super Specialty is an advanced health-care facility in New Delhi. The hospital has gained credibility and acceptance amongst residents of Delhi and neighboring areas. Adiva provides medical support and services to schools in Delhi in the form of screening camps, health drives, camps, awareness programs etc. The urology facility has all requisite facilities and technological support for treating every big and small infection of bladder, kidney, ureters and urethra in men and women.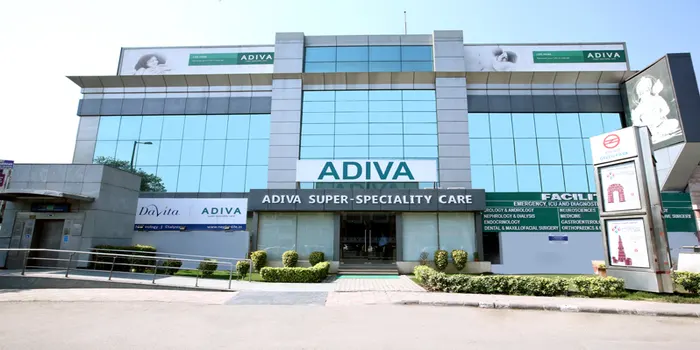 Services and Facilities:
24*7 functional operation theaters
Intensive Care Unit that is manned by efficient personnel
24*7 ambulatory services
Electro-hydraulic operating tables
In-house digital X-ray and imaging facilities
Specialties:
Laser Technology for prostate diseases
Lithotripsy facility for removal of stones in ureter, kidney and bladder
Urodynamic machinery
Prostate Cancer screening
Awards and Recognitions:
Won award of "Best Super Speciality Services" at NTPC organized health mela for allopathy section
Address:
C 1/C, Green Park Extension,
New Delhi - 110016
Book an Appointment
9. Columbia Asia Hospital, Ghaziabad
The Columbia Asia unit at Ghaziabad is a 100 bedded facility. The hospital has been functioning since 2010. It has treatment facilities for diverse specialties ranging from ENT, ophthalmology, oncology to urology and more. Urologists practicing here are highly-experienced in academic as well as medical practice. The specialists believe in providing research-backed treatment techniques to their patients.
Services and Facilities:
100 beds available
High dependency Units
Advanced diagnostic imaging facilities
Round-the-clock pharmaceutical services
Different preventive health check programs
Specialties:
Endo-urology
Uro-oncology
Reconstructive urology
Pediatric urology
Laparoscopic and laser techniques for prostate disorders
Awards and Recognitions:
National Accreditation Board for Hospitals & Healthcare Providers (NABH) accredited hospital
Address:
NH-24, Hapur Road, Near Landcraft
Golflinks, Ghaziabad - 201002
Book an Appointment