Best Cancer Hospitals in Mumbai
1. Nanavati Super Speciality Hospital, Vile Parle
Nanavati Super-specialty is the oldest and finest medical facilities in Mumbai. Patients can rely on it for getting treatments for a minor sinus injury to a knee replacement facility. The oncology department gets a steady patient turn out; all thanks to the cutting edge treatment technology and highly-experienced oncologists on-board. Cancer patients are ensured total care right from the diagnosis to their after-surgical recovery.
Services and Facilities:
350 bedded in-patient facility
75 beds in Critical care unit
Telemedicine facility available
Chemotherapy
Radiotherapy
Advanced laboratory and radiology testing services
24*7 emergency care
Specialties:
Medical Oncology
Radiation Oncology
Surgical Oncology
Head & Neck Oncology
Reconstructive oncology
Awards and Recognitions:
Hospital was honored with the Healthcare Excellence Award by Indus foundation, Indian Medical Association, Government of Telangana and Federation of Indian Chambers of Commerce & Industry (FICCI) (2014)
Address:
S.V. Road, Vile Parle (West),
Mumbai - 400 056.
Book an Appointment

2. Asian Institute of Oncology, Sion
Asian Institute of Oncology, was formally rechristened as Asian Cancer Institute. This institute came into existence in 2002. The K. J. Somaiya Medical College aided in its further development. This state-of-the-art cancer care institute was conceptualized and set up by highly-qualified Padma award winning oncologists.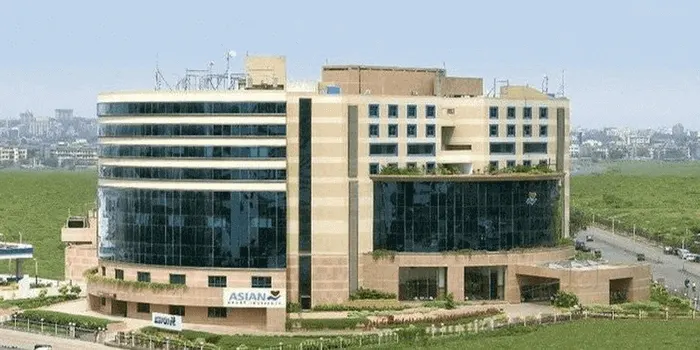 Services and Facilities:
80 in-patient beds (Plans for over 200)
8 bedded ICU
3 state-of-the-art operation theaters
Da Vinci Robotic System
High definition vision cart
Endo wrist instruments
Round-the-clock available medical store
Specialties:
Speech & Voice Rehabilitation
Dental Rehabilitation
Surgical Pathology
Medical Oncology
Pain Clinic
Urological Oncology
Awards and Recognitions:
CIMS Healthcare Excellence Awards 2017- Best Hospital Unit in Oncology & Individual Excellence in the field of Operations
Best Healthcare Entrepreneur at Global Awards for Excellence in Quality Management & Leadership
Address:
Somaiya Ayurvihar - Asian Cancer
Institute, Off Eastern Express Highway,
Behind Everard Nagar,
Sion(East), Mumbai - 400 022
3. Kokilaben Dhirubhai Ambani Hospital & Medical Research Institute, Mumbai, Andheri
K.D. Ambani is a sophisticated multi-specialty operating in Mumbai. The Center for Cancer brings together the best of oncologists and surgeons combined with cutting edge technologies for cancer treatments. The department provides a wide spectrum of care under one roof to cancer patients from screenings to palliative care services.
Services and Facilities:
750 bedded unit
Advanced diagnostic technologies like PET scan, CT Scan
Edge Radio-surgery System is one of a kind equipment installation for cancer treatment in Asia
Critical Care Unit has 180 beds
Day Care Chemotherapy Unit
Specialties:
Radiation Therapy
Bone Marrow Transplant
Gynecological Oncology
Pain and Palliative Care
Head and Neck Oncology
Awards and Recognitions:
K.D. Ambani Hospital is among the few medical centers to have received accreditation from Joint Commission International, USA
Hospital Ranked No. 1 Multispecialty Hospital in Mumbai and the Western Region in The Times of India survey twice in a row
Ranked the Number 1 Hospital in Mumbai by The Week Magazine
The hospital also has National Accreditation Board for Hospitals and Health-care Providers' (NABH) accreditation
CAP accredited hospital
Address:
Rao Saheb Achutrao,
Patwardhan Marg, Four Bunglows,
Andheri (W), Mumbai.
4. Fortis Hospital, Mulund
Fortis health group is a reputed medical chain across India and other countries. The department of Oncology at this hospital operates across medical and surgical oncology to provide comprehensive treatments to cancer patients. Palliative care is provided to patients in advanced stages of cancers.
Services and Facilities:
300 patient beds
24*7 emergency services
Multi-disciplinary treatment approach
Round the clock blood bank
Comprehensive laboratory service
Specialties:
Adult and Pediatric Oncology
Medical Oncology
Hematology
Hormone Therapy
Cancer Screening programs
Gastric bypass surgery
Needle Biopsy
Skin Cancer
Gamma Knife Radiosurgery
Mammogram
Palliative Medicine
Regional Chemotherapy
CA125 testing
Awards and Recognitions:
4 times Joint Commission International (JCI) accreditation
Accreditation by National Accreditation Board for Hospitals & Healthcare Providers (NABH)
1st NABH accredited Blood Bank in India
Pathology Labs have 3 time accreditation from National Accreditation Board for Laboratories (NABL)
British Medical Journal(BMJ) Awards India 2014-Medical Team of the Year
Asian Hospital Management Awards (2014) Hat trick - Patient Safety & HRD category
Asian Patient Safety Award (2014) - Innovation in Staff Education
Healthcare Leadership Awards 2014 - Best Patient Safety
Hospital was awarded with FICCI Healthcare award for Operational Excellence for 2 consecutive years
Address:
Mulund Goregaon Link Road,
Mulund-West, Mumbai,
Maharashtra - 400078
Book an Appointment

5. SevenHills Hospital, Andheri
SevenHills is a state-of-the-art multi-disciplinary hospital in Andheri, Mumbai. The hospital's reputation is owing to the dedicated and efficient medical personnel practicing here. The oncology department is considered to be the most trusted place for cancer patients to get a new lease of life. The hospital offers comprehensive treatment facilities that include counseling, surgery and recovery to people suffering from different cancers.
Services and Facilities:
1500 patient beds
36 Operation Theaters
120 consulting rooms
1:1 nurse and patient ratio followed in ICU
Comprehensive pharmacy
Specialties:
Medical Oncology
Surgical Oncology
Radiation Oncology
Image Guided Radiotherapy (IGRT)
Stereotactic Radiotherapy and Stereotactic Radiosurgery
3D Conformal Radiotherapy (3DCRT)
Biological Therapy
Awards and Recognitions:
Hospital is accredited by Joint Commission International, USA
American Hospital Association certified medical care center in the State of Maharashtra
Hospital has National Accreditation Board for Hospitals and Health-care Providers (NABH) accreditation
The hospital is empaneled in Central Government Health Scheme (CGHS)
Address:
SevenHills Health City,
Marol Maroshi Road,Andheri East,
Mumbai - 400059
6. S.L. Raheja Hospital, Mahim
S.L. Raheja is a hospital belonging to Fortis group of hospitals. It is a multi-specialty catering to health needs of people residing in and Mumbai. People having patients suffering from cancer in their families can be assured to get comprehensive medication and care under the same roof.
Services and Facilities:
140 beds
Well stocked pharmacy
Time of Flight PET CT equipment
24*7 emergency services
Highly updated diagnostic and cancer screening equipment
Specialties:
Medical Oncology
Radiotherapy
Gynecological oncology
Awards and Recognitions:
Golden Star Award for Best Hospital
Golden Star Award for Best use of Medical Technology
Address:
Raheja Rugnalaya Marg,
Mahim West, Mumbai,
Maharashtra - 400016
Book an Appointment

7. Global Hospital, Parel
Global Hospital Group have established their presence across different states in India. They have a chain of multi-specialties spread across India. Their state-of-the-art medical facilities are manned by highly trained and experienced medical personnel. The cancer-care department at Global hospitals Parel comprises of medical, surgical and breast cancer units. This department provides all-round treatment and management of various cancers like pancreatic cancer, lung cancer, ovarian cancer, cervical cancer etc.
Services and Facilities:
12 operation theaters
450 beds
Telemedicine facility
Evidence-based medicine
24*7 accident and emergency services
Highest safety and hygiene standards followed
Specialties:
Medical oncology
Breast oncology
Surgical oncology
Tumor Ablation
Cryotherapy
Hormone Therapy
Lumpectomy
Radiation Therapy
PSA test
Cancer Screening Programs
Awards and Recognitions:
Hospital accredited by National Accreditation Board for Hospitals and Health-care Providers (NABH)
Address:
35, Dr. E Borges Road, Hospital
Avenue, Opp Shirodkar High School,
Parel, Mumbai - 400012
8. Fortis Hiranandani Hospital, Vashi
Fortis Hiranandani in Vashi is an advanced multi-specialty. Built over a 1,20,000 sq.ft area, it is manned by efficient medical professionals. The department of oncology is managed by highly-experienced oncologists and cancer specialists available on a round-the-clock basis. The oncologists are supported by cutting edge equipment for diagnostic and surgical treatments for different cancers.
Services and Facilities:
149 bedded unit
State-of-the-art ICU and CCU
Well-stocked chemist store
Advanced operation theaters equipped with HEPA filters
Specialties:
Radiation Oncology
Surgical Oncology
Chemotherapy services
Onco Surgery
Bone Marrow Transplant
Breast reconstruction procedures
Mammogram
PAP Smear
Awards and Recognitions:
SRL -NABL accredited pathology laboratory
National Accreditation Board of Hospitals (NABH) hospital
National Energy Conservation Award, bestowed by the honourable President of India award winner
Address:
Mini Sea Shore Road,
Sector 10, Vashi,
Navi Mumbai, Maharashtra - 400703
Book an Appointment

9. Wockhardt Hospital, Mumbai Central
Wockhardt group has 3 branches of their medical units in Mumbai. The Mumbai Central facility is an advanced health care unit. It has treatment facilities across varied medical disciplines. The cancer care unit offers diagnostic, surgical and screening facilities to its patients.
Services and Facilities:
100 bed ICU
Advanced emergency care unit
Cutting edge treatment technologies
350 patient beds
9 well-equipped operation theaters
Specialties:
Surgical Oncology
Chemotherapy
Spine Cancer Surgery
Radiation Oncology
Awards and Recognitions:
National Accreditation Board for Hospitals & Health care Providers (NABH) accredited hospital
Hospital has partnered with Partners Medical International, Boston, USA
Address:
The Umrao IMSR, Mira Road East,
Mira Bhayandar, Maharashtra - 401107
Book an Appointment